Hello Friends,
In this post i am going to share another website to earn real money from your website or blog.
ExoClick
is for Publisher and Advertisers Both. For this you have to be active on internet for working online and you can earn unlimited from
ExoClick
more you work more you earn. in this post i am going to tell you some methods to earn money online with
ExoClick
.
Join the 4th largest ad network in the world.
Ranked 4th largest ad network in the world by W3Techs
Ranked three times in Deloitte Fast 500
#1 ad network in the entertainment market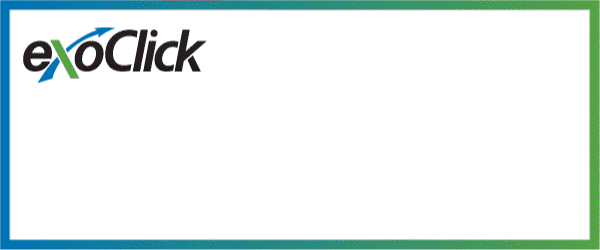 ExoClick
ExoClick
, a Barcelona-based company founded in 2006, has grown into one of the largest ad networks in the world, serving more than 125 billion geo-targeted ad views a month using EXADS™ ad-serving technology.
ExoClick
provides online advertising services to both advertisers and publishers worldwide, for both web and mobile channels.
Official Website
Getting started as a publisher
1. Sign up to create your
Exoclick
account
The sign up process is fast and 100% free, just click here. A message will warn you if any further information is required.
2. Log into the Administration Panel
Two options are available: Advertiser or Publisher.
Click on the publisher tab. In this section you will be able to add your site/app (see below).
3. Add your website(s) or app
You must start by adding a site/app before creating an ad zone.
Click on "Adzones" and "New Site". Complete the name and a brief description. Enter the full url e.g. http://www.yoursite.com. Select the main language of your site/app and a category that truly reflects the content
4. Create ad zones
Click "New Ad Zone". Select the type of Ad zone you want to create and complete the required fields. Make sure to choose the corresponding site from the drop down menu. Following the type of ad you choose, you may have different ad specification to select (border, format). Then choose the relevant sub category then click "Save".
5.Place the Ad Zone tag on your site/app
Copy and paste the full HTML tag into the <body> in the source code of your site/app, and save. Open your page in a web browser. Refresh the page if needed.
Note: Always make a backup of your pages before modifying them!
Congratulations!! Advertising will appear on your site within the hour and you will start generating earnings.
6. Additional hints
If there are particular products you do not wish to see on your site you can block up to 3 groups or individual products – click here.
The sub-category of your ad zone is important. Match the category of the ad zone with the content of your site to help maximise your earnings.
Please check our other video tutorials for further help on
ExoClick
TV
Official Website